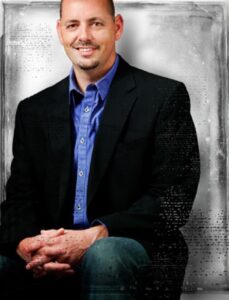 Dr. Sean Wheeler has long been obsessed with pain.
How pain, and its absence, affects behavior, competitiveness, and quality of life.
This obsession turned passion sparked a medical career investigating pain, which led to a new way of understanding – and treating – low back pain, as described in his soon to be published book, UPRISE.
Having served as team physician for several member NCAA, NAIA and NJCAA athletics programs, Dr. Sean is invited to speak at venues such as the University of Notre Dame Athletics Department.
Awarded a Doctor of Medicine from the University of Kansas School of Medicine, and board-certified in Sports Medicine and Pain Management, he has practiced medicine for 20 years. His passions remain Susie, his wife and their six children, playing guitar, and patients everywhere.
Reserve your copy of UPRISE, scheduled for publishing in early 2015, and learn more about sports medicine and back pain expert Dr. Sean Wheeler, and how back pain liberation is achieved at BodyGuitar.com.