Sports and orthopedic physical therapy authority Dr. Dan Lorenz is a respected clinician, educator and published numerous times in peer-reviewed journals.
Elite athletes from the National Football League, Major League Baseball, the National Basketball Association, WNBA and other professional and collegiate sports turn to Dr. Lorenz as their provider of choice. In addition, he has worked at institutions such as the U.S. Olympic Training Center, and consults with professional sports clients such as National Football League teams on "return to play" criteria.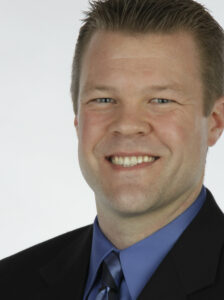 Dr. Lorenz has this to say about UPRISE: Back Pain Liberation, by Tuning Your Body Guitar, the new book by sports medicine and back pain authority Dr. Sean Wheeler:
"The ideal treatment for low back pain has evaded health care providers for decades. We see countless approaches proposed to treat chronic back pain with little to no success. As medical professionals, it is our responsibility to make the complexities of pathology simple for our patients to understand the hows and whys of their condition, and what must be done to address it.

In UPRISE, Dr. Sean Wheeler boldly offers a refreshing perspective on the causes and ultimately the true cure for modern low back pain.

With an easy-to-read discussion of this complex condition, and an even easier to understand approach, the Body Guitar, Dr. Wheeler's book will help people maximize pain relief and function by a committed approach to changing habits, including the 'tuning' of your individual Body Guitar."
Building on earlier praise for UPRISE from experts such as the alpha doc to professional athletes Dr. James Andrews, the Architect of the Greatest Turnaround in College Football History in Hall of Fame Coach Bill Snyder, and award–winning Television Writer and Producer Lynne Litt, as well as literary praise from critics such as Publisher's Weekly, UPRISE adds a powerful new understanding to the true cause of modern low back pain.
UPRISE is available at Amazon.com, providers globally, and select book stores.
Dr. Lorenz was awarded his Doctor of Physical Therapy with an emphasis in Manual Therapy from the University of St. Augustine, and a Master of Science in Physical Therapy from Grand Valley State University. He is a licensed Physical Therapist [PT], a licensed athletic trainer [LAT], a Certified Strength and Conditioning Specialist [CSCS] through the National Strength and Conditioning Association, and a USA Weightlifting Level I Sports Performance Coach. Dr. Lorenz today is the Director of Physical Therapy at Specialists in Sports and Orthopedic Rehabilitation in Kansas City.